A new Californian sea lion is born in Marineland Mallorca
21 July, 2021
This little boy, who still has no name because we hope our visitors will help us put it on, is a male Californian sea lion that was born in our park at 00:00 on the night of June 9. We know that he was born at exactly this time because since his mother began to give the first signs of labor, our entire team was on duty 24 hours a day.
His parents, Tritón and Terra, are two of the most emblematic inhabitants of our park. In addition, chance would have it that our little friend was born the same day as his mother Terra his.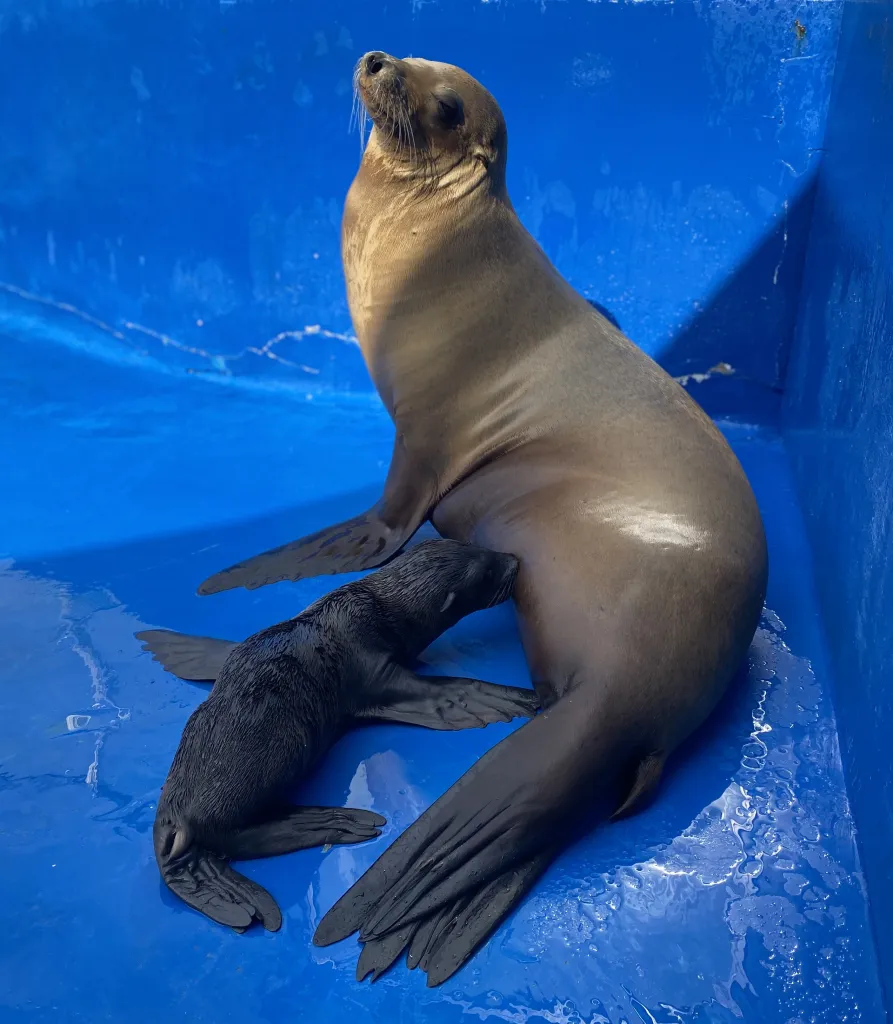 Wherever you see him, so tiny, in about 10 or 12 years, which is how long it takes for Californian sea lions to reach adulthood, he will weigh the same as his father, since they can reach up to 300 kilos in adulthood. He was born with 5 kilos and now he exceeds 7.
Sea lions start suckling for short periods of time, a few minutes every hour, and as the days go by they increase the feeding time up to 15 to 30 minutes every hour. At six months they begin to be curious about fish, although they can continue to suckle for up to two years.
Mothers communicate with their little ones in a very characteristic way. Almost from the first moment they are born, they begin to emit a distinctive sound that allows them to bond with their baby. In addition, of course, they are also recognized through smell.
The first week the newborn sea lions do not go near the water. They just eat and sleep. However, before long, their instincts make them curious about everything around them, especially their element, water. In addition, the mothers encourage them to take their first splashes: when they are in the water they call on them to join them.
Terra is being fed twice as many kilocalories as she usually needs, because her motherhood causes her to consume much more energy.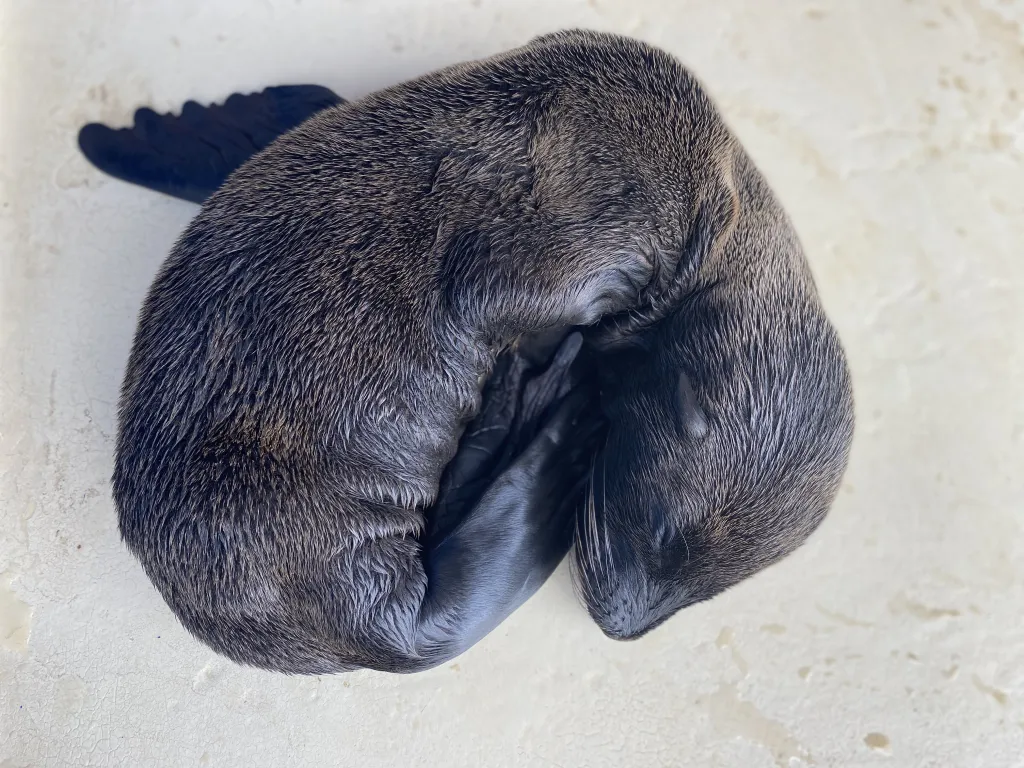 Now, with more than a month of life, our little inhabitant already demonstrates his aquatic skills next to his mother Terra, he is extremely curious and loves to investigate new places and sensations.
For many years at Marineland we have been working for and for the recovery of the most emblematic species in our environment. We have been recognized for our commitment to the environment. However, the best prize is the birth of this little sea lion, which fills all those who are part of our family in one way or another with pride and joy.